A. 45-Minute Fast Hydrating Facial 急速补水护肤
$45 per treatment or
$850 / half year (unlimited treatments, must be the same person)
Benefits of hydrating facial: aims to prevent water loss in the skin making
it soft to the touch
- removal make up/ wash face
- Massage (head, shoulder, neck)
- Trim eyebrows
- Hydrating Mask
- Put on Skin care product
B. Microdermabrasion Hydrating Facial to Polish Skin 钻石磨皮补水护肤
$60 per treatment or
$1000 half year (unlimited treatments, must be the same person)
Benefits of Deep Clean facial: aims to prevent water loss in the skin making
it soft to the touch
- removal make up/ wash face
- Deep Clean Black head with tools (extractions)
- Massage (head, shoulders, neck)
- Trim eyebrows
- Hydrating Mask
- Put on Skin care product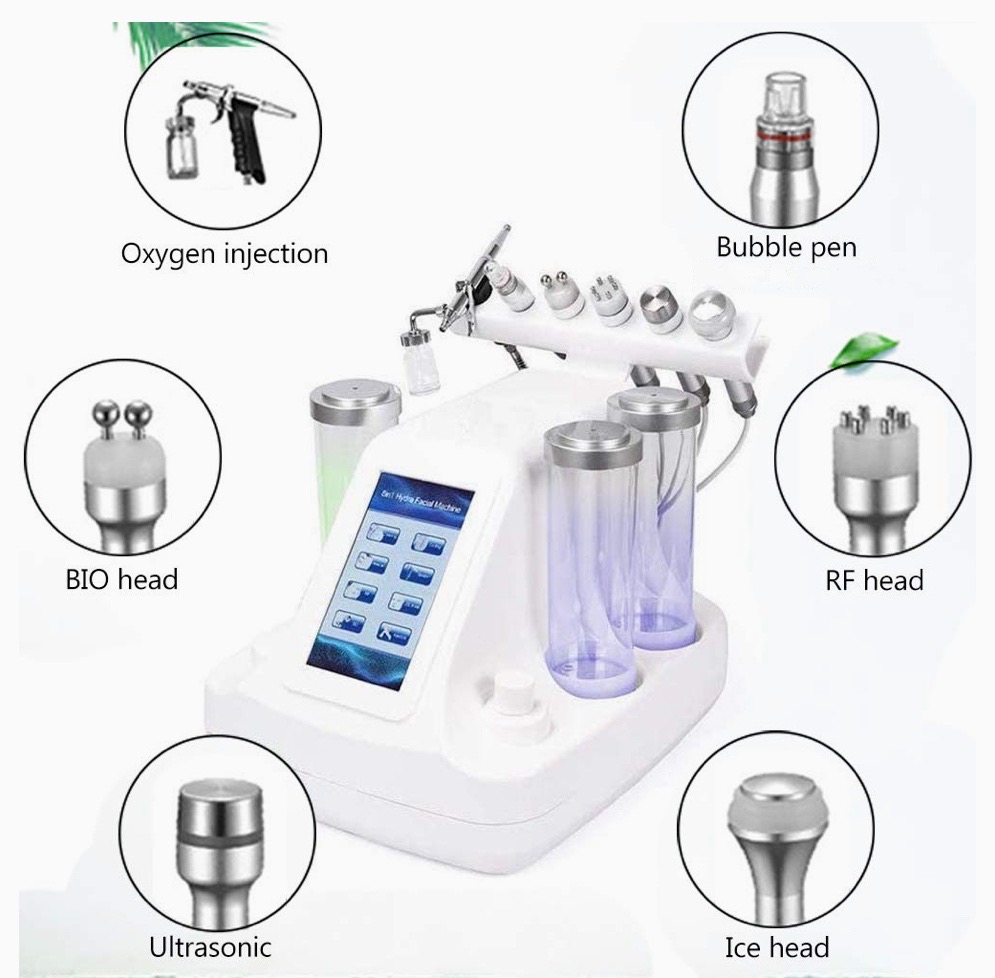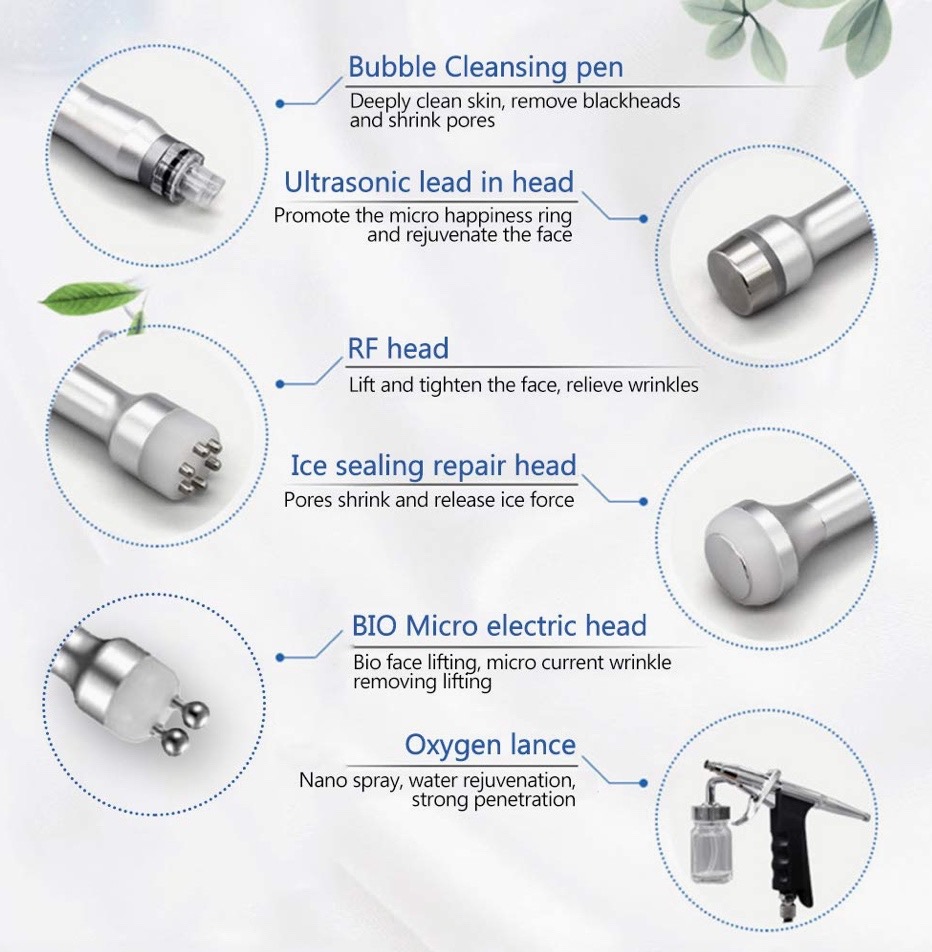 C. 60-Minute Deep-Cleansing Facial with Machine 小气泡清洁补水护肤
$120/per treatment, $1000/12 treatments, $3000/1 year unlimited treatments
This treatment helps to deep clean skin, acne and hydra skin. It includes the whole
procedure of a regular facial, and also with the machine.

The Main functions of the Hydro Dermabrasion Machine are:
- Deep Cleans
- Facial Rejuvenation
- Collagen Remodeling
- Anti Aging
- Wrinkle Removal
- Removes Dead Skin
- Acne removal
- Blackheads & whiteheads removal (extractions)

Hydradermabrasion
Deep cleaning, remove skin stratum corneum, clear blackhead. 4 types water cycle way tips.
Ultrasonic Probe
Let relevant extracts and nutrients fully absorb by the skin, get the best beauty effect.
Bio-lifting
The microcurrent wave brings you a whitened and tighten skin.
Cold Hammer
Calm down the skin after RF treatment. Shrinks pores, treat Puffy Eyes. Soothing and refreshing.
RF Probe
Firm up skin, remove wrinkles, restores the skin's elasticity and luster earning. Face Lifting.
Oxygen spray gun
Strengthen the cells, increase its resistibility, dispel the waste easily and promote its metabolism.
D. Acne Peeling Treatment for $120 per treatment果酸脱皮焕肤
$1000/12 treatments or $3000 one year unlimited treatments
This treatment helps to remove the old skin, the old skin will peel off within the next week,
after that the new skin will appear without the marks from the acne. after 3 to 5 treatments
you will see a big difference, a better skin that you always want.
- removal make up/ wash face
- clean Black head (extractions)
- Massage (head, shoulder, neck)
- Trim eyebrows
- Special treatment Mask help with peeling
- Put on Skin care product
E. Chocolate Facial 巧克力细腻光滑护肤
$120/per treatments, $1000/12 treatments, $3000/1 year unlimited treatments
Tackling the appearance of pores, fine lines and wrinkles
- removal make up/ wash face
- clean Black head (extractions)
- Massage ( head, shoulder, neck)
- Trim eyebrows
- Coca Extract Treatment Mask
- Put on Skin care product
F. Whitening Facial 美白补水护肤
$120/per treatment, $1000/12 treatments, $3000/1 year unlimited treatments
Even skin tones, we will use Korean skin care products to make skin white.
- removal make up/ wash face
- clean Black head (extractions)
- Massage ( head, shoulder, neck)
- Trim eyebrows
- Coca Extract Treatment Mask
- Put on Skin care product